Maybe you have been experimenting with your fingers, or have finally plucked up the courage to explore anal play after supressing your desires for a while. If you are a beginner to using an anal dildo, there are some things you need to know to fully benefit from this special sex toy.
Beginning your anal sex experimentation can be easier without distractions, so using an anal dildo during solo play allows you to explore and be able to find out what feels good, whilst only thinking about your own pleasure.
Anal dildo use is also a good way to explore anal penetration in order to see if you would like to try anal sex with a partner. Read on to find out what you need to know before putting this foreign object into your anus:
---
Do I need to use lube?
You are probably aware that good quality lubricant is important and helpful for use with all sex toys, but it is especially vital when using anal dildos, as the anus and rectum can tear, and the lubricant makes penetration easier, and more comfortable.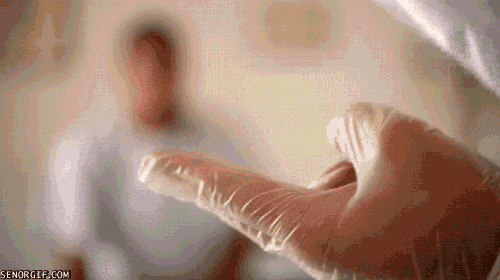 Be sure to use a lubricant that is compatible with the material of the dildo and with condoms. During lubrication, you may also wish to put some lubrication inside of the anus for a slicker feel inside and to prepare you fully for insertion.
If you are finding it difficult at first, try arousing yourself some more before trying again and maybe use more lube. Make sure to keep the lube nearby so you can use more when necessary, as lube is your best friend when it comes to anal exploration – there is no 'too much'.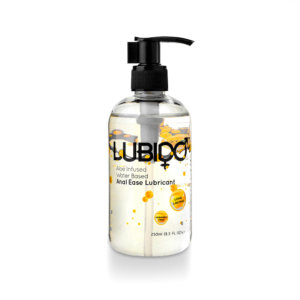 ---
Does using an anal dildo hurt?
Relax and take it slowly
You want to be as relaxed and turned on as possible before venturing into anal play, so start by doing whatever it takes from watching pornography, fantasising, masturbating etc.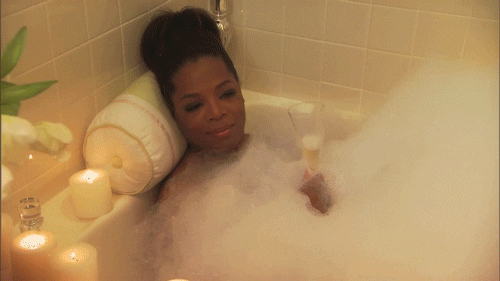 Many people report some discomfort the first time they receive anal penetration, and this is more likely if you attempt it with no build up and feeling nervous.
Give it time to become aroused and find a position that feels great and gives you good leverage. Anal penetration requires slow, firm pressure due to there being muscular walls that resist and need to relax in order for you to overcome them.
Dildos with a flared base allow you to grasp on firmly, while you breath and relax (whilst feeling aroused), making it easier to slip the dildo in. If you're struggling at this point, you may need to use more lube or switch up positions.
---
What speed should I use my anal toy?
Experiment with speeds and rhythms
Next, you can begin to experiment with moving the dildo in and out of your body, as you begin to really enjoy the full feeling hitting your anal walls. Pay attention to the pace and rhythms that you try and what you enjoy, which should be easy as all you need to think about is your own pleasure.
When you realise whether if it is hard and fast or gentle and slow that you enjoy, listen to your body and give it what it wants, yet don't be afraid to mix it up and try different positions.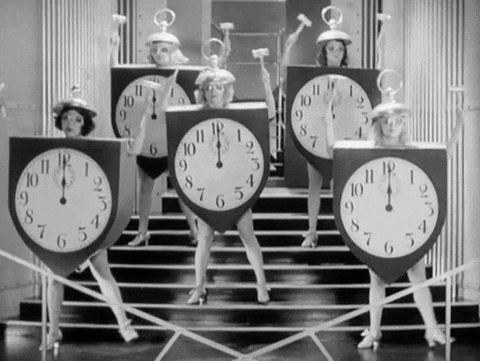 How do I clean my anal toys?
Keep yourself clean and safe
It goes without saying to wash your anal dildo after each use, but also be sure to wash it well before its first use too, and make sure you fully understand the care instruction for the material your anal dildo is made from.
Anything that goes in your anus should NOT go anywhere else, so make sure your anal dildo is washed extremely well if you wish to use it in your vagina afterwards. To further protect yourself, you can use condoms and use gloves for your hands, which makes cleaning up easier and faster.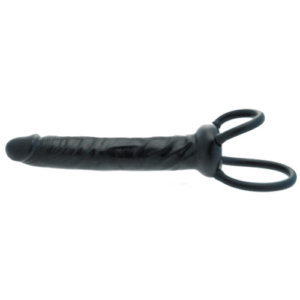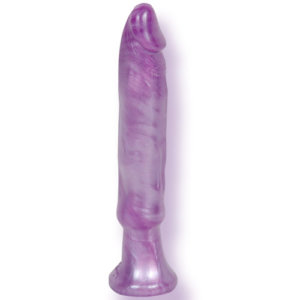 When choosing your anal dildo, make sure it is thin, smooth and firm so that it can hold its own but is manageable. You can always go bigger later on, or if you are already a confident lover of penetrative sex, but the first toy should be quite slender.